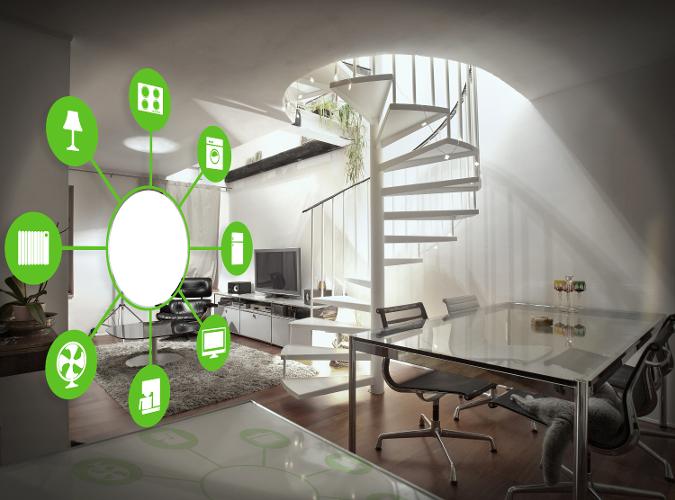 SMART HOME SOLUTIONS LLC ANNOUNCES A SMART HOME ASSESSMENT SERVICE
Beverly, MA - Press Release - Friday, March 15, 2019
Smart Home Solutions LLC announces a Smart Home Assessment service.
Since 2016 consumers have engaged Smart Home Solutions LLC when interested in bringing technology into their homes. This process often starts with a conversation about a specific smart device. This impromptu assessment conversation is important to address certain individual's needs in the moment. However, it can lead to confusion and delay later when additional technology is introduced.

Jonathan Davis (President of Smart Home Solutions LLC) had this to say: "We are introducing the Smart Home Assessment as a comprehensive offering to address the full breadth of possibilities for each unique space. More home and business owners want to understand the possibilities for a fully integrated smart space regardless of their specific timeline to implement the technology."
Jonathan continued "The Smart Home Assessment for most properties is $149 and it includes three critical components:
1. An inspection of your unique space and the systems that would be positively impacted by the introduction of technology.
2. An open conversation with an experienced technician to understand the budget you have in mind and your specific goals, both short and long term.
3.An assessment report outlining the goals discussed and appropriate recommendations for devices that can be implemented in your unique space."
Jonathan concluded: "We work with many clients through different phases of projects and will continue to do so. The Smart Home Assessment is an opportunity to have a comprehensive roadmap to guide our clients through the journey to achieve 'peace of mind' which means something different to everyone. If you are interested in bringing technology into your space but aren't sure where to start, engage us for a Smart Home Assessment today."
About Jonathan Davis, Realtor®.
Jonathan Davis is affiliated with Coldwell Banker Residential Brokerage in Beverly, MA. He has been Smart Home Certified by Coldwell Banker and is excited to bring that knowledge to the professional services he provides homeowners. Visit jonathandavisrealestate.com/cp/smart-home to learn more about Smart Home technology.
Jonathan Davis also founded Smart Home Solutions LLC in 2016 to be the local leader in bringing truly remarkable service to all residential and commercial consumers of smart technology on the North Shore.
About Smart Home Solutions LLC
Smart Home Solutions LLC provides smart device assessment, education, installation, and troubleshooting services on the North Shore of Massachusetts. Please visit techswhoconnect.com or find us on Facebook at facebook.com/techswhoconnect.