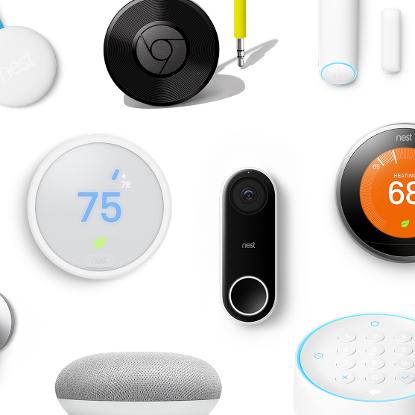 Google Bought Nest!
What does it mean?
Google acquired Nest in January 2014 when they were just a thermostat company. While being allowed to operate autonomously since the acquisition, the evolution of Nest into more of a one-stop shop for all your smart home needs has Google fingerprints all over it. As this evolution was taking place Nest became the clear leader in the smart home consumer experience. Leaders at Google took notice and have now articulated plans to join Google Home and Nest under one brand – Google Nest.
The smart home industry acknowledges that the 'smart home,' is still too complex from an integration perspective. This re-branding of Google Nest is one company's answer to addressing the integration challenges. It will take time for the re-branding of existing products to be completed. Rest assured that the separate Google and Nest devices you buy in stores now will be part of the Google Nest supported smart home in the future.
Just this week Nest users now can migrate to a Google Account, allowing access to manage all Nest and Google Home devices from one place. Transitioning accounts is also being encouraged to gain enhanced security for your account from the privacy commitments Google applies across all their connected home devices and services.
The 'Works with Nest' integrations are also being migrated to 'Works with Google Assistant' integrations so that the features and functions you most enjoy from your Nest products will still be available. 'Works with Nest' integrations will no longer be added after the end of August 2019 as all developers of complimentary smart home products must conform to the 'Works with Google Assistant" platform.
As our homes continue the journey to becoming smarter, we will constantly need to evaluate the individual balance of additional convenience with privacy concerns to maintain 'peace of mind.' Google has issued privacy and security principles as part of the efforts to re-brand as Google Nest. I encourage everyone to review these principles and ask questions of Smart Home Professionals who assist you with implementing additional technology.
If you need help making decisions, engage us for a Smart Home Assessment today. The Smart Home Assessment is an opportunity to have a comprehensive roadmap to guide you along the journey to achieving 'peace of mind' as your home gets smarter. Contact Smart Home Solutions LLC today at 978-969-0496.