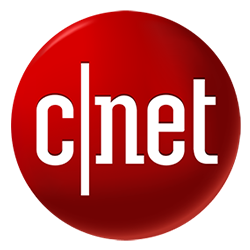 INFORMATION PARALYSIS BREAKTHROUGH:
WHERE CAN I GET INFORMATION ON SMART DEVICES?
Consumer Reports has finally jumped into the smart device review game. However, I'm not ready to consider them the product testing authority for the smart device industry for a couple of reasons.
The CNET website is widely considered the leading authority for technology and consumer electronic information. Launched in 1994 it is hard to ignore how time-tested the CNET brand is. Additionally, you won't see CNET spend time and resources on a heart surgery safety guide so it's clear what their focus is. Another reason is the breadth of the Consumer Reports testing is not the usual you've come to expect. So, while you can pour over the reviews for the 90+ electric dryers and 50+ window air conditioners they tested, there are only 4 wireless security cameras and 7 smart locks that were tested. That said, in my opinion they did a good job in the wireless security camera category ultimately giving high marks to both the Nest camera and the Netgear Arlo product line. They also seem to be on track in the smart lock category with the highest marks going to the August product line. In both product areas Consumer Reports is falling in line with what Smart Home Solutions LLC and CNET recommend to consumers.
WHY IS IT IMPORTANT WHERE I GET MY INFORMATION?
Admittedly, the smart device industry is still in its infancy. In this stage of its development, there are a a number of reviews that seem to be self-serving. Companies are putting out information touting their products above all others and there are simply not enough educated and impartial reviewers. Additionally, sources like Consumer Reports don't focus strictly on the smart device industry, so their knowledge of the products is not yet as deep as we would like. Information seekers are best served by relying on tried and true sources like CNET and Smart Home Solutions LLC. However, consumers who always check in with Consumer Reports before making a purchase will still be reasonably well-informed, as their information, while not as in depth, seems to follow generally accepted product reviews.
I'VE DONE MY RESEARCH AND STILL DON'T KNOW WHAT TO BUY.
Consumers today have access to so much data that it often results in information paralysis. People may feel educated but ultimately still cannot cut through all the noise to reach a conclusion and take action. A product agnostic and objective voice can offer a rational approach and help expose those product features and benefits that will have a meaningful impact on each individual situation. Smart Home Solutions LLC has been helping consumers break through this information paralysis since 2016. It is important to determine how smart home products will work in your unique space, what will be the optimal locations for these devices, and whether modifications will be necessary prior to installation. Go ahead and give us a call at 978-969-0496; we can help!