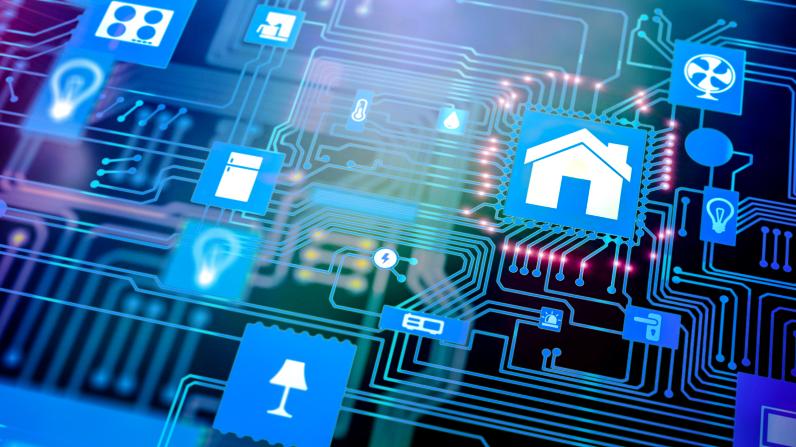 SOME THINGS TO CONSIDER BEFORE YOU BUY SMART HOME TECHNOLOGY
I continue to get questions from people hesitant to begin implementing smart technology because they are overwhelmed with the amount of choices in the marketplace. New products are coming to the market constantly and the media narrative often doesn't supply enough clear information for consumers to know if those devices will actually work in their space. The marketing would also have you believe that "everything works with everything", which simply isn't the case; navigating those intricacies can quickly frustrate even the self-described "tech savvy" consumers.
The place to start is to look at the reliability of your Wi-Fi. As our homes become increasingly connected, one of the most often overlooked components of how smooth everything works is the foundation of the smart home – the wireless network. It's not enough to simply have a wireless network in your home for devices to connect to. Full optimization of smart devices requires good choices about several things:
The modem and router or modem/router combination device should be the most up-to-date equipment possible and capable of running dual band wireless on the latest wireless specification standards.

Wireless networks should be named, and new passwords should be set (don't use default settings). Those networks should be configured with the most secure encryption protocol possible.

The bandwidth (how much data can move and at what speed) that your internet provider offers should be considered.

The signal of the wireless network needs to be consistently strong where your devices are physically located. Achieving this strength may require additional access points, range extenders, or in some cases powerline extenders.
Next you will want to consider what smart home devices you are interested in. For many people it starts with a single device like a thermostat, camera, or lighting kit. However, to discount the possibility of adding devices in the future would be short sighted. You will want to make sure those future devices can be integrated with the devices originally installed, ideally in one app. Consulting an expert or taking some extra time during this step to understand the capability of your first smart device is important. Also checking on that manufacturer's reliability and approach to integration with the rest of the smart home landscape is a good idea. Beyond that don't forget to understand the compatibility guides provided by the manufacturer so you know the device will work in your space.
If you are ready to implement smart technology into your home but are concerned about device compatibility in your space, the strength of your wireless foundation, or want a comprehensive roadmap to guide this journey Smart Home Solutions can help - contact us today at 978-969-0496 to schedule a Smart Home Assessment!
About Jonathan Davis, Realtor®.
Jonathan Davis is affiliated with Coldwell Banker Residential Brokerage in Beverly, MA. He has been Smart Home Certified by Coldwell Banker and is excited to bring that knowledge to the professional services he provides homeowners. Visit jonathandavisrealestate.com/cp/smart-home to learn more about Smart Home technology.
Jonathan Davis also founded Smart Home Solutions LLC in 2016 to be the local leader in bringing truly remarkable service to all residential and commercial consumers of smart technology on the North Shore.
About Smart Home Solutions LLC
Smart Home Solutions LLC provides smart device assessment, education, installation, and troubleshooting services on the North Shore of Massachusetts. Please visit techswhoconnect.com or find us on Facebook at facebook.com/techswhoconnect.