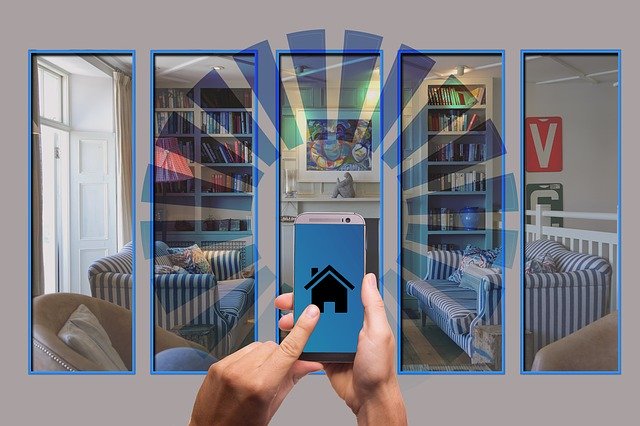 IS IT TIME TO MAKE SOME HOUSEHOLD DEVICES SMARTER?
Practically every item in your home either has a smart device equivalent or one is being developed. According to Wikipedia,
"a smart device is an electronic device, generally connected to other devices or networks via different wireless protocols such as Bluetooth, Zigbee, NFC, Wi-Fi, LiFi, 3G, etc., that can operate to some extent interactively and autonomously."
Digital voice assistants, such as Alexa and Google Home, are being added to thousands of products making our homes more connected. It is predicted that by 2023 there will be 8+ billion products with the ability to be operated by voice control. Here are a few highlights of devices that are arriving in 2020 that may interest you:
Want a security camera no one can see? There is a concerted effort to make the security camera products more discreet and a popular way to do that is to add them to traditional lighting solutions. Often powered by batteries these cameras will still work during a power outage.
Are there too many wash cycles to choose from? Newer washers can sense the load characteristics and choose the correct washing cycle. Next up is the digital assistant component that can not only tell you when the cycle is complete, but it can alert you when the pre-loaded detergent runs low.
Ignoring that it's time to take out the trash? New devices will seal the trash bag when its full and open the lid, so you know it's time to take it out. Take out that full trash bag and a new liner will be loaded, and the lid will close.
Fatigued at the constant letting in and out of pets? Outfit your slider with a device that can be controlled by a mobile app, voice assistant, or paired with smart sensors or cameras. Get notified when the family pet is waiting to go in or out and remotely check that item off your to do list.
Want cleaner water from the kitchen sink without a whole house filtration system? Implement a three-stage filtration process device that has Wi-Fi connectivity to monitor water usage, filter life and alert you if a leak is detected.
Curious if you need both a smart lock and a doorbell camera? Smart locks are getting smarter. There are now wireless solutions that give you multiple ways to open the door along with a built-in video doorbell with two-way talk capability.
Manufacturers are paying attention to feedback from the user experience which is raising the bar for newer products. Continuous innovation to achieve more comfort and convenience along with the peace of mind consumers expect is driving the smart home market to new heights as the next decade begins.