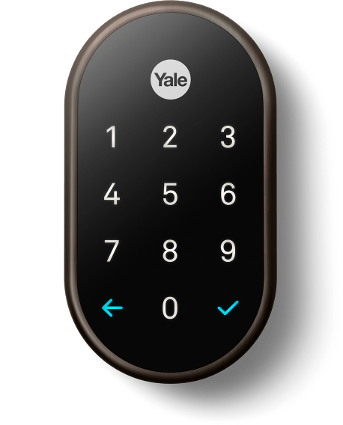 WELCOME TO MARCH MADNESS: THE SMART HOME EDITION !
Newsworthy items in previous months have covered what the major players in the Smart Home industry were up to at the Consumer Electronic Show and how the battle to be the leader in the Artificial Intelligence race was going to be the focus for 2018. While that overall focus has not changed, Google has dominated the month of March with some major Nest product releases. In the tournament to take over your smart home no one would ever categorize Google as a Cinderella; its size and industry reach more often invoke the Goliath categorization.
We are at the end of March and Goliath has spoken. Google announced the availability of the Nest Hello doorbell and the Nest x Yale lock in March, along with the upcoming April availability of the Nest temperature sensor making a strong statement. Nest, already known for a keen focus on the consumer experience, has entered another two product segments in the smart home industry while adding a great enhancement to another.
The Nest Hello incorporates a hardwired doorbell with all the livestreaming, motion detection, and facial recognition previously available in many of their camera products. The Nest x Yale is a smart deadbolt next generation of the original Yale 'Linus' lock. Jointly developed by the two companies, it replaces your external deadbolt hardware with a keypad. While there isn't an external keyhole, there are low battery alerts that will make sure you have an opportunity to replace the 4 AA batteries that run the mechanism. For Nest to add a temperature sensor that pairs with their two thermostat products is a big deal, since the lack of this accessory was the biggest reason to look elsewhere in the product segment. With these three recent additions, Nest representatives are touting the connectivity of all their devices in the Nest app as the next level in Smart Home automation.
While March comes to an end the madness is sure to continue in April. Amazon (also more Goliath than Cinderella) has already announced they will not sell the new Nest products on their site and have also announced that once current inventory runs out it will no longer replenish its stock of Nest products. Stay tuned as this Smart Home edition of March Madness is sure to extend well into 2018.