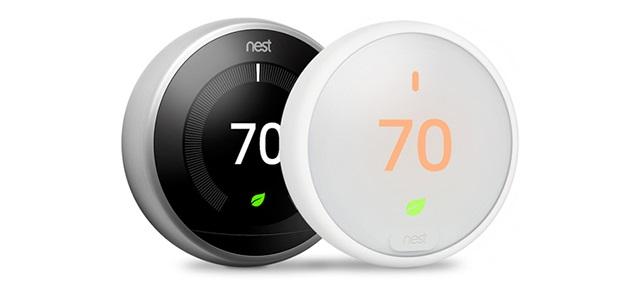 IN MARCH I EARNED 23 NEST LEAFS–5 MORE THAN FEBRUARY. HOW DID YOU DO?
Nest awards a Leaf to your account every time you choose an energy-efficient temperature. Whether you turn it down in the winter or up in the summer you will be rewarded. Earning Leafs also means that you have chosen to use less electricity and in colder months less heating fuel (likely natural gas or oil). So, while it is fun to see how you compare to other 'Nesters' in your area, the real tangible effect is being more energy efficient and spending less on your utility bills.
Not sure how many Leafs you've earned? Log into your Nest account to check out your history online and make sure you are getting the monthly home report email. The report that is delivered includes:
a running total of energy saved since 2011 from all 'Nesters'; it's quite an impressive number

the change in your total energy use from the previous month

the detail about your Leafs (previous month total, where you compare, and your YTD Leaf count)

details about other devices you might have, such as the Nest Protect

the video of the month (those of you with a Nest Cam can submit a clip of your own for consideration, just like "America's Funniest Home Videos" that some of us grew up watching)
I've upped my Leaf game in April, choosing an energy-efficient temperature whenever I remember and changing the Nest 'Mode' to 'Away' any time I am out. I can't wait to see the impact this has on my upcoming utility bills and my April Leaf count.
If you are ready to expand the smart technology implemented in your home by adding more Nest products, we are the local Nest Pro to contact. When you purchase a Nest product from Smart Home Solutions LLC, and have it installed by us, you extend the manufacturer warranty from two years to five automatically - contact us today at 978-969-0496 to enhance your Nest!