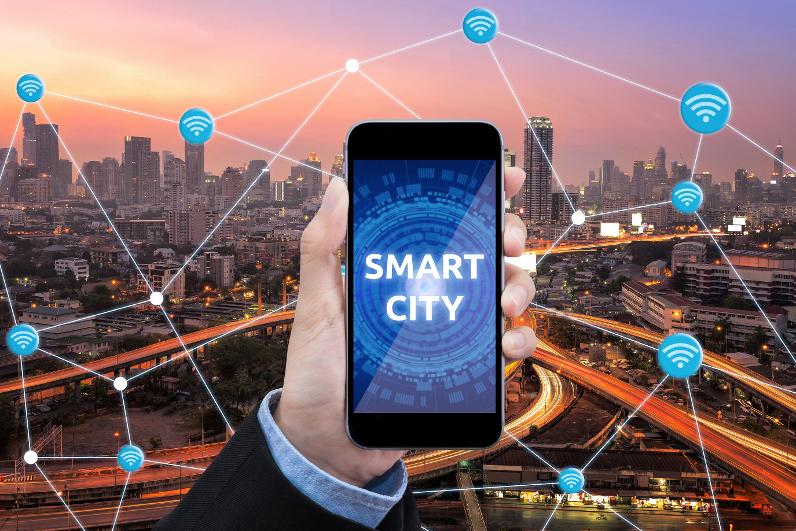 Our homes are getting smarter based on decisions we are making. The world around us outside the home is also getting smarter. 'Smart Cities' is a concept that is being talked about across the globe as innovators are consistently applying technology when tackling traditional challenges.
What is a smart city?
A smart city is a municipality that uses information and communication technologies to increase operational efficiency, share information with the public and improve both the quality of government services and citizen welfare. Automation, machine learning, and the internet of things (IoT) are making smart city conversations possible.
Smart city initiatives are being undertaken in municipalities all around us, but much like the concept of a true smart home the picture isn't quite yet complete. In Boston, for example, sensors installed in parking garages are making real time open space information available to drivers and attendants. This upgrade is eliminating the aimless circling that drivers would normally do searching for an open spot, adding a convenience for them in addition to being good for the environment.
It will be quite some time before a true 'smart city' emerges but the technology assist we are experiencing living in our smarter homes is a trend that is starting to permeate every part of our world.
About Jonathan Davis, Realtor®.
Jonathan Davis is affiliated with Coldwell Banker Residential Brokerage in Beverly, MA. He has been Smart Home Certified by Coldwell Banker and is excited to bring that knowledge to the professional services he provides homeowners. Visit jonathandavisrealestate.com/cp/smart-home to learn more about Smart Home technology.
Jonathan Davis also founded Smart Home Solutions LLC in 2016 to be the local leader in bringing truly remarkable service to all residential and commercial consumers of smart technology on the North Shore.
About Smart Home Solutions LLC
Smart Home Solutions LLC provides smart device assessment, education, installation, and troubleshooting services on the North Shore of Massachusetts. Please visit techswhoconnect.com or find us on Facebook at facebook.com/techswhoconnect.