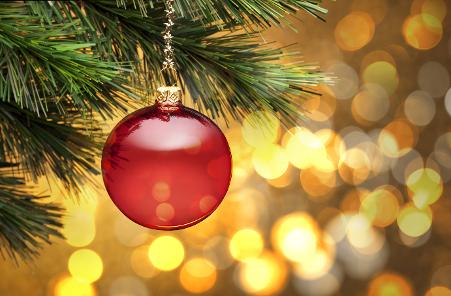 Smart Home Solutions LLC announces their North Shore Smart Home 2018 Post-Holiday Giveaway
Beverly, MA - Press Release - Monday, January 29, 2018
Smart Home Solutions LLC announces their North Shore Smart Home 2018 Post-Holiday Giveaway
In December 2016 Smart Home Solutions LLC, and Jonathan Davis, a

Realtor® affiliated with Coldwell Banker Residential Brokerage in Beverly, MA ran the highly successful North Shore Smart Home for the Holidays Giveaway. Winners of the contest received a smart home device and had it professionally installed in their homes for free. When asked about it, Jonathan had this to say: "I really enjoyed spreading a little holiday cheer by helping people to understand how the latest technology can make their lives more convenient and save them money. It was a great experience for everyone involved".
Jonathan continued,

"Now that the calendar has flipped to 2018 I am happy to announce another giveaway. The North Shore Smart Home 2018 Post-Holiday Giveaway will take place in February." Jonathan continued; "Like last time it will be simple to enter – just familiarize yourself with the details included here. I look forward to helping some area residents bring smart technology into their homes and lives."
Starting on Monday February 5th, for three consecutive weeks Smart Home Solutions LLC will be giving away a new smart home product which will be professionally installed free of charge for the winner at a convenient time. The product will be announced every Monday (2/5/18, 2/12/18 and 2/19/18) on www.facebook.com/techswhoconnect/. To be eligible you must be a MA resident with an address north of Boston and east of Route 93 who owns the property in which the device will be installed. If you are eligible, like or share the product announcement post made each week to enter the drawing. All FB users who have liked or shared the product announcement post by 10:00am on the respective Friday will be included in the random drawing. The winner will be drawn and notified the Friday following the product announcement (2/9/18, 2/16/18, 2/23/18 respectively).
Jonathan finished his comments with a reminder "To all those North Shore residents who are bringing smart technology home, don't hesitate to call us. We are your local experts! We will professionally install these devices and teach you how to use them."
About Jonathan Davis, Realtor®.
Jonathan Davis is affiliated with Coldwell Banker Residential Brokerage in Beverly, MA. He has been Smart Home Certified by Coldwell Banker and is excited to bring that knowledge to the professional services he provides homeowners. Visit www.jonathandavisrealestate.com/cp/smart-home/ to learn more about Smart Home technology.
Jonathan Davis also founded Smart Home Solutions LLC in 2016 to be the local leader in bringing truly remarkable service to all residential and commercial consumers of smart technology on the North Shore.
About Smart Home Solutions LLC
Smart Home Solutions LLC provides smart device assessment, education, installation, and troubleshooting services on the North Shore of Massachusetts. Please visit www.techswhoconnect.com/ or find us on Facebook at www.facebook.com/SmartHomeSolutionsLLC/.
About Coldwell Banker Real Estate LLC
Since 1906, the Coldwell Banker® organization has been a premier provider of full-service residential and commercial real estate brokerage services. Coldwell Banker Real Estate is the oldest national real estate brand and franchisor in the United States, and today has a global network of approximately 3,000 independently owned and operated franchised broker offices in 47 countries and territories with almost 85,000 affiliated sales professionals. The Coldwell Banker brand is known for creating innovative consumer services as recently seen by taking a leadership role in the smart home space, being the first national real estate brand with an iPad app, the first to augment its website www.coldwellbanker.com for smart phones, the first to create an iPhone application with international listings, the first to develop an iPad application (CBx) to easily bring big data into home listing presentations, and the first to fully harness the power of video in real estate listings, news and information through its Coldwell Banker On LocationSM YouTube channel. Coldwell Banker is a leader in niche markets such as resort, new homes and luxury properties through its Coldwell Banker Previews International® marketing program delivering exceptional experiences for all consumers served.