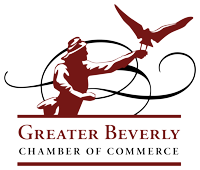 Jonathan Davis, President of SMART HOME SOLUTIONS LLC
is nominated for the Greater Beverly Chamber Sole Proprietor Business Award
Beverly, MA-Press Release-January 30, 2020
The 9th Annual Greater Beverly Chamber of Commerce Business Awards will be held on February 6th at Danversport from 5:00–8:00pm.
Congratulations to Jonathan Davis on being nominated for the Greater Beverly Chamber of Commerce Sole Proprietor Award! Jonathan Davis founded Smart Home Solutions LLC in 2016 and currently serves as President. A resident of Beverly, MA Jonathan is actively involved in the City and other surrounding communities.
Jonathan Davis had this to say: "I am extremely grateful to be nominated for this award alongside a great collection of business leaders from the community. Each nominee deserves this recognition for working extremely hard to positively impact each client they serve." The full list of nominees for the award are Walter Hartford (Edward Jones), Medley Long (MedleySites), Matt Piaker (Capitol Financial Advisors), Brenda Treuhaft (B*True Promotions), and Bethany Wright (Empower Beauty Co.). Jonathan continued "I know and admire the work these individuals do and am humbled to be included with such an impressive slate of nominees."
The Greater Beverly Chamber of Commerce is the premier business organization serving the communities of Beverly, Danvers, Hamilton, Wenham, and many other north shore cities and towns. For more information on the Chamber please visit their website: https://greaterbeverlychamber.com/.
About Smart Home Solutions LLC
Smart Home Solutions LLC provides smart device assessment, education, installation, and troubleshooting services on the North Shore of Massachusetts. Please visit techswhoconnect.com or find us on Facebook at facebook.com/techswhoconnect.
Media inquiries welcomed at "info@techswhoconnect.com" or 978-969-0496.
About Jonathan Davis, President
Jonathan Davis founded Smart Home Solutions LLC in 2016 to be the local leader in bringing truly remarkable service to all residential and commercial consumers of smart technology on the North Shore. His technical acumen draws from many years in Corporate Information Technology roles and his passion for leveraging technology to assist home and business owners to become more energy efficient and comfortable in their residences and place of business.