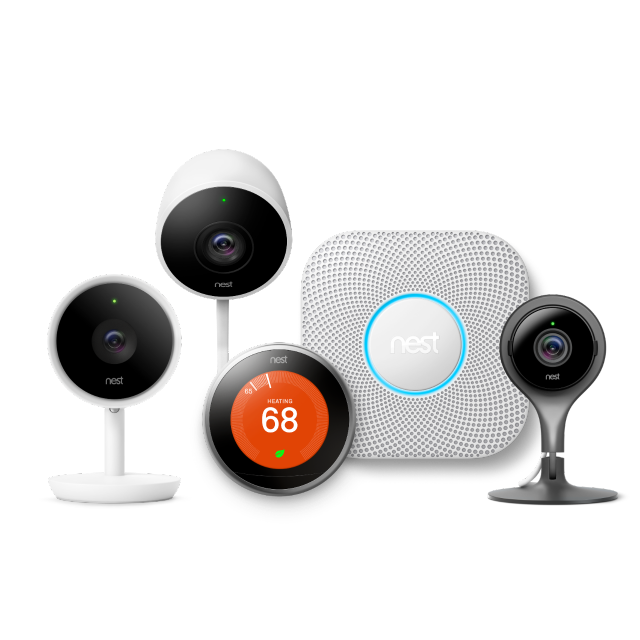 SMART HOME SOLUTIONS LLC OFFERS EXTENDED WARRANTY ON NEST PRODUCTS
Beverly, MA - Press Release - Monday, April 15, 2019
When a Nest product is purchased from and installed by Smart Home Solutions LLC, it extends the manufacturer warranty from 2 years to 5 years.
Recent changes in the agreement between Nest and registered Nest Pros have resulted in a win for consumers who know how to take advantage. When you purchase a Nest product from, and have it installed by Smart Home Solutions LLC you extend the manufacturer warranty from two years to five automatically.
Jonathan Davis (President of Smart Home Solutions LLC) had this to say recently: "As your local Nest Pro we are excited about this news.
Think back to the last time you went through checkout with a consumer electronic item at a store or online. The cashier or online checkout process likely prompted you to purchase an extended warranty; like most of us you probably scoffed at the additional $19.99 - $30.00 cost. Most of the Nest products come with a standard two-year manufacturer warranty. Purchasing from us and having Smart Home Solutions LLC install your Nest products extends that warranty out to a five-year period for most devices. I

have seen this time period come into play a couple of times with clients so there is certainly some value to that extended warranty, especially when it doesn't come with an extra cost.

"
Jonathan continued: "

Since

2016 consumers have engaged Smart Home Solutions LLC when interested in bringing technology home. For hundreds of clients that technology included at least one Nest smart device. The current Nest product line includes thermostats & sensors, smoke & CO detectors, doorbells & door locks, cameras, alarms, and Google Wi-Fi."
Jonathan concluded: "We will continue to work with our clients to select and install only the appropriate smart devices in their unique space regardless of who the manufacturer is. When Nest products are the right selection, we are pleased to be able to assist consumers in taking advantage of the extended warranty available. If you are interested in bringing technology into your space, but aren't sure where to start, engage us for a Smart Home Assessment today."
About Smart Home Solutions LLC
Smart Home Solutions LLC provides smart device assessment, education, installation, and troubleshooting services on the North Shore of Massachusetts. Please visit techswhoconnect.com or find us on Facebook at facebook.com/techswhoconnect.
Media inquiries welcomed at "info@techswhoconnect.com" or 978-969-0496.
About Jonathan Davis, President
Jonathan Davis founded Smart Home Solutions LLC in 2016 to be the local leader in bringing truly remarkable service to all residential and commercial consumers of smart technology on the North Shore. His technical acumen draws from many years in Corporate Information Technology roles and his passion for leveraging technology to assist home and business owners to become more energy efficient and comfortable in their residences and place of business.