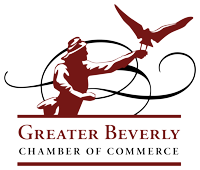 SMART HOME SOLUTIONS LLCJOINS SPONSORS OF GBCC BUSINESS SHOWCASE
Beverly, MA - Press Release - Friday, April 20, 2018
Smart Home Solutions LLC announces sponsorship of the Greater Beverly Chamber of Commerce 2018 Business Showcase
On Thursday May 17, 2018 the Greater Beverly Chamber of Commerce will be holding the 8th Annual Business Showcase hosted by the North Shore Music Theatre from 5:00 – 8:00pm. This event is an excellent opportunity to network with local business leaders. 60+ businesses and non-profits from a variety of industries will be on hand to discuss their products and services with the community. In addition, local restaurants will be giving away complimentary food and drink samples. Complete with door prizes, this free event is open to the public and shouldn't be missed.
Jonathan Davis (President of Smart Home Solutions LLC) had this to say "The Business Showcase is one of the best opportunities local businesses have to interact with so many members of the community in one place. After attending for many years Smart Home Solutions hosted a table in 2017 for the first time. Being able to demonstrate smart technology in action for attendees in this setting was a valuable experience for everyone involved." Jonathan continued "The chamber is a wonderful organization that consistently strives to bring the business community and residents together. I am proud to be one of the 2018 Business Showcase sponsors and look forward to meeting new neighbors at the event."
About Jonathan Davis, Realtor®.
Jonathan Davis is affiliated with Coldwell Banker Residential Brokerage in Beverly, MA. He has been Smart Home Certified by Coldwell Banker and is excited to bring that knowledge to the professional services he provides homeowners. Visit jonathandavisrealestate.com/cp/smart-home to learn more about Smart Home technology.
Jonathan Davis also founded Smart Home Solutions LLC in 2016 to be the local leader in bringing truly remarkable service to all residential and commercial consumers of smart technology on the North Shore.
About Smart Home Solutions LLC
Smart Home Solutions LLC provides smart device assessment, education, installation, and troubleshooting services on the North Shore of Massachusetts. Please visit techswhoconnect.com or find us on Facebook at facebook.com/techswhoconnect.