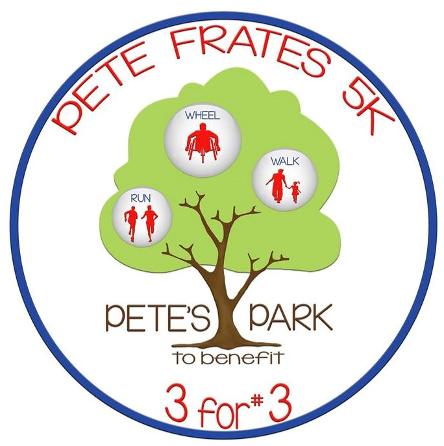 SMART HOME SOLUTIONS LLC returned as a "Double Sponsor" of the Pete Frates 5K (Run, Wheel, Walk 3 for #3) in 2019
Beverly, MA -Press Release -November 10, 2019
Smart Home Solutions LLC returned as a "Double Sponsor" of the Pete Frates 5k (Run, Wheel, Walk 3 for #3) in 2019.
On Sunday November 3, 2019 for the 5th year in a row the Pete Frates 5k (Run, Wheel, Walk 3 for #3) took place in Beverly, MA. Mascots from the local college and professional sports teams joined the hundreds of participants, volunteers, and supporters at Lynch Park in Beverly. Sponsors had display tables, there was a 50/50 raffle, vintage shirts were on sale, and food trucks provided snacks and drinks. The weather was a pleasant 55° for this all-inclusive race (run, walk or wheel).
Jonathan Davis (President of Smart Home Solutions LLC) had this to say: "I was proud once again to sponsor and participate in the 2019 version of this race. In November many of us focus on giving thanks for the important parts of our lives. What struck me this year was the multiple communities that the building of Pete's Park has created." Jonathan continued, "The neighborhood effort that led to the formation of 'Friends of Pete' and ultimately to the creation of what we know today as 'Pete's Park' created a community of people with a common purpose, not just a common street name. It created the large race community that comes together each year to support this cause. Finally, it created the community that all visitors to the park become part of." Jonathan concluded: "I'm thankful to be part of these communities born from the challenge to defeat ALS led by Pete Frates and his family. This effort and these communities are part of the reason that Beverly is such an incredible community to live in."
About Pete's Park
In honor of beloved neighbor Pete Frates, Friends of Pete worked with the Beverly City Council to change the name of a neighborhood playground to Pete's Park. This was an exciting first step in the larger plan worthy of Pete's namesake: transforming the park into an all-inclusive, multi-use, integrated park that meets the ADA's (American's with Disability Act) standards of accessible design. Opened officially in November 2018, this is a park that everyone in the community enjoys, including Pete, whose daughter Lucy plays there along with his nieces and other neighborhood children.
About Smart Home Solutions LLC
Smart Home Solutions LLC provides smart device assessment, education, installation, and troubleshooting services on the North Shore of Massachusetts. Please visit techswhoconnect.com or find us on Facebook at facebook.com/techswhoconnect.
Media inquiries welcomed at "info@techswhoconnect.com" or 978-969-0496.
About Jonathan Davis, President
Jonathan Davis founded Smart Home Solutions LLC in 2016 to be the local leader in bringing truly remarkable service to all residential and commercial consumers of smart technology on the North Shore. His technical acumen draws from many years in Corporate Information Technology roles and his passion for leveraging technology to assist home and business owners to become more energy efficient and comfortable in their residences and place of business.